A VERY DESIRABLE CASTLE ...
From the Middle Ages onwards, the towns along the River Meuse downstream from Freÿr, and in particular Dinant and Bouvignes, were internationally-renowned centres of industry and commerce, thanks to the skills of their craftsmen working copper and brass.
The Meuse valley is also a corridor that lies in the heart of a border region, through which mobilised troops passed during incessant conquests and defences of the territory. It is of no surprise then, that the Meuse valley was variously coveted by the Counts of Namur, the Bishop-princes of Liege and the Kings of France and Spain, as well as the Emperors of Austria.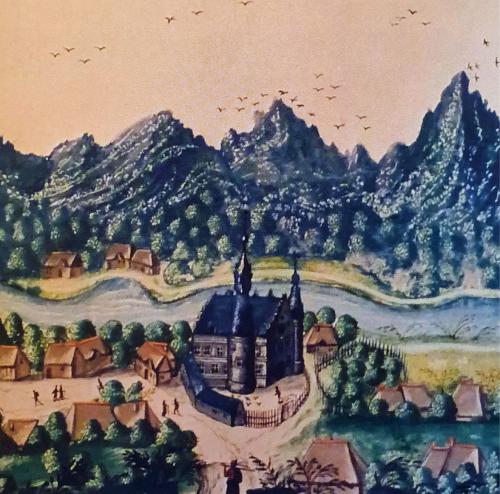 AND FORTIFIED…
It is a sign of this insatiable appetite for conquest and domination that, from the Middle Ages onwards, fortifications multiplied along the river. It was within this context that Jean d'Orjo, a bourgeois from Dinant and known as "Cornechiche" (literally 'mean horn' or 'mean cuckold'), built a stronghold on ground that he had received in 1378 as fief of the Count of Namur. Only a few traces of this building remain.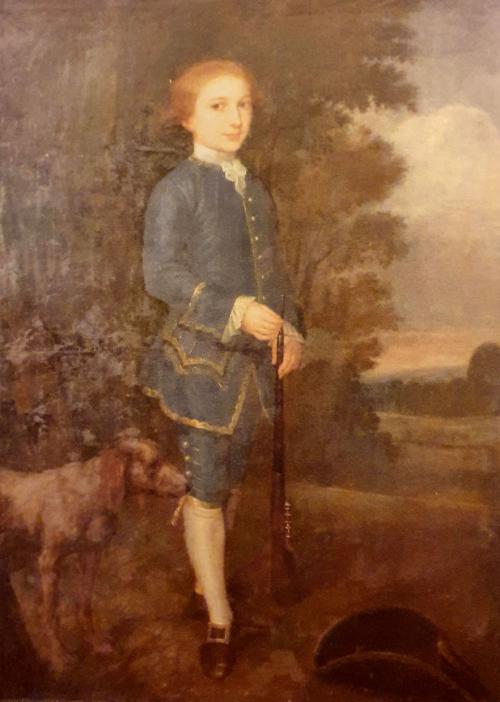 ONE SITE, THREE FAMILIES
Since Jean d'Orjo, Freÿr has never been put up for sale, but instead handed down from generation to generation, three times by women: the Spontin family (later Beaufort-Spontin), the Laubespins and lastly the Bonaert family.
Marie d'Orjo, Jean's granddaughter, brought Freÿr to Jacques de Spontin, who came from a powerful family that was part of the Count of Namur's entourage and whom she married in 1423.
Almost four centuries later, in 1836, the estate passed into the Laubespin family, when Gilda de Beaufort-Spontin married Charles-Marie-Camille de Laubespin.
Their great-granddaughter, also called Gilda, married Francis Bonaert in 1941. It is their children, grandchildren and great-grandchildren who, together in the not-for-profit Domaine de Freÿr association, currently preside over the destiny of the château and its gardens, supported by the Laubespin-Lagarde Fund, managed by the King Baudouin Foundation.