BEFORE …
Few sources enable us to have a precise idea about the gardens of Freÿr prior to 1740. An engraving after Remacle Le Loup in the folio Les Délices du Pays de Liège (Delights of the Liege Region) show Renaissance-style walled gardens to the north and south of the château, a 'parterre de broderies' (an embroidery-design flower bed) and a central pond. There is also a collection of orange trees, lined up in front of the orangeries. The vertical rhythm of the garden is provided by topiary and the manner in which the trees and bushes have been pruned.
The creation of two large terraces for the château necessitated the construction of a long supporting wall, which still exists, like that which overhangs the moat.
Above, a large orchard of fruit trees rises up towards the hillside and the hamlet.
The scene portrayed in the engraving is not yet that of the Freÿr we know today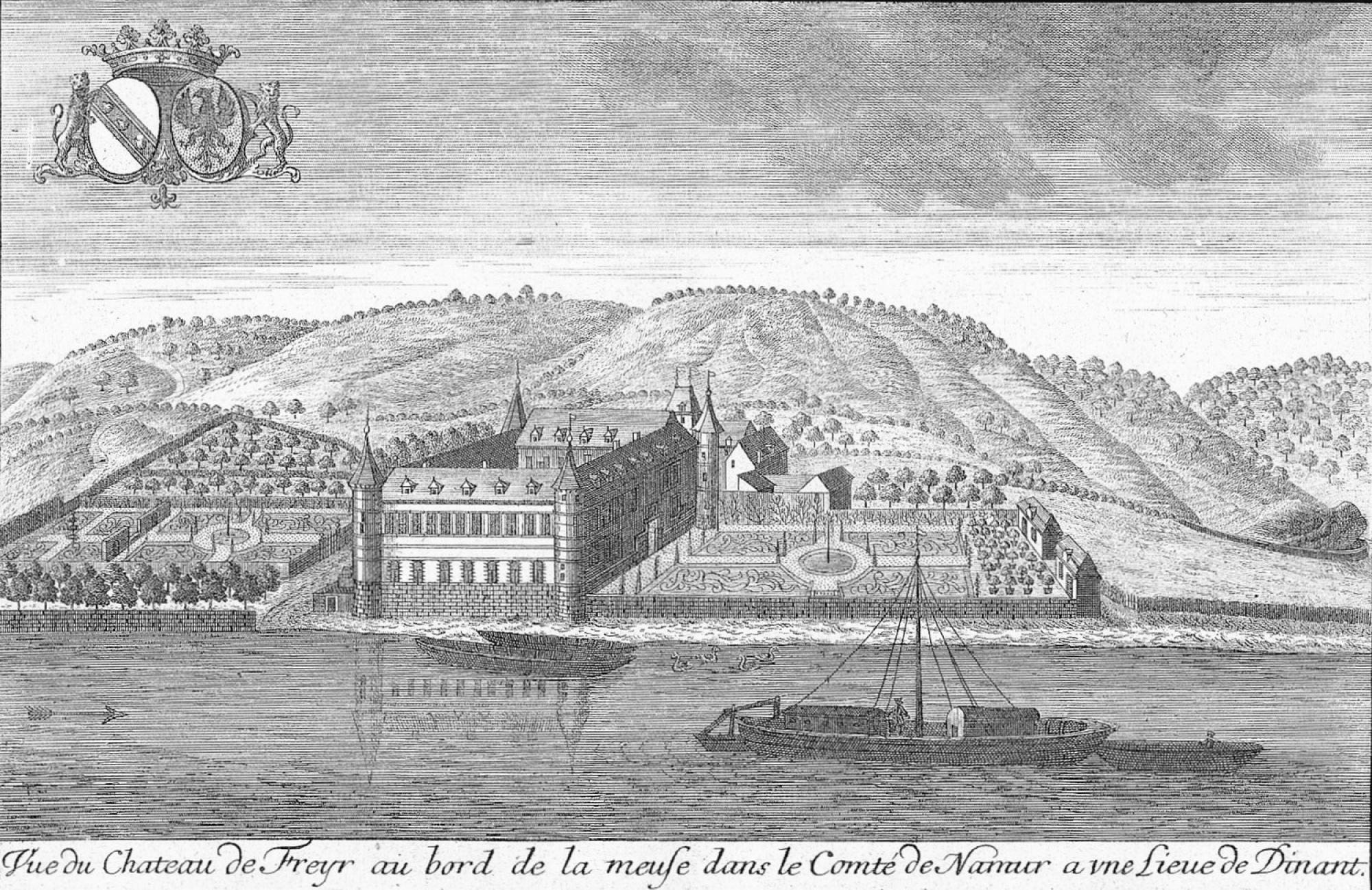 …Guillaume and Philippe-Alexandre
After the breakdown of the alliances in 1758, the country enjoyed a period of peace and prosperity. The canon-provost Guillaume and his brother Philippe-Alexandre de Beaufort-Spontin, guardians of their nephews after the death of their father, paid special attention to the gardens and gave them the sumptuous aspect of French formal gardens that we know today. They opened up perspectives, developed axes and had a Rococo pavilion built as the crowning feature of the upper gardens.
From 1769, the archives mention the delivery of gates and pieces of stone for the ponds, the pavilion, the great staircase and the waterfall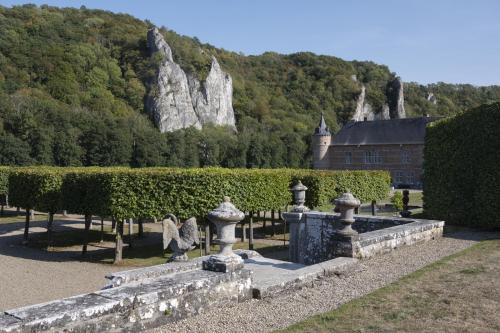 According to Le Notre
Guillaume, the cleric, is credited with planning 'according to Le Nôtre' (gardener to Louis XIV) the 'terrace' on the same level as the château.
After Guillaume, it was Philippe-Alexandre who commissioned the upper garden, with its hornbeam mazes and axes that open onto a view of the Meuse, crowned in 1775 by a fine Rococo pavilion.
It is the delights of these gardens, practically unchanged, that visitors can still enjoy today.